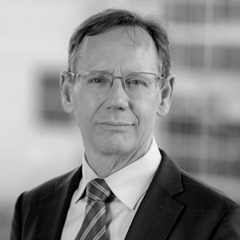 Professor Jeffrey Braithwaite
Professor Jeffrey Braithwaite is Founding Director of the Australian Institute of Health Innovation, Director, Centre for Healthcare Resilience and Implementation Science, and Professor of Health Systems Research, Faculty of Medicine and Health Sciences, Macquarie University.
Jeffrey is a leading health services and systems researcher with an international reputation for his work investigating and contributing to systems improvement. He is President Elect of the International Society of Quality in Health Care and a member of the World Health Organization's Global Patient Safety Network.
Jeffrey's wide-ranging research expertise includes the culture and structure of acute settings; leadership, management and change in health sector organisations; quality and safety in healthcare; accreditation and surveying processes in international contexts; and the restructuring of health services. Jeffrey is well known for his promotion of evidence-based practice, and for bringing management and leadership concepts into the clinical arena. His extensive publications (more than 450 refereed contributions) about organisational, social and team approaches to care, have raised the importance of these issues in Australia and internationally. He has presented at or chaired international and national conferences, workshops, symposia and meetings on more than 890 occasions, including 90 keynote addresses. He has been conferred over 40 international awards or prizes for his teaching and research.
Many of the theories and ideas Jeffrey has researched and helped to formulate are now in common use. His empirical results have exposed the distinctive attitudes of clinical professional groups, the ways clinician-managers enact their leadership responsibilities, the relationships between efficiencies and the structural type of teaching hospitals, the behavioural displays of clinicians in service structures and the status of system-wide patient safety improvement initiatives. He has made many contributions to the way health systems work including his research on resilient healthcare, complexity science and patient safety.