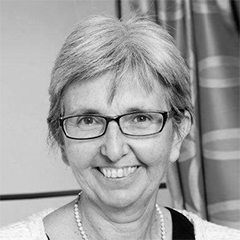 Professor Jennifer Tieman
Professor Jennifer Tieman is a Matthew Flinders Fellow and Dean Research in the College of Nursing and Health Sciences, Flinders University. She is also CareSearch Director and in this role leads a series of national research projects in palliative care and aged care.
As Director and Research Lead of the CareSearch Project, Jennifer manages a national knowledge resource for those providing palliative care and those affected by the need for palliative care (www.caresearch.com.au). She is also responsible for a companion website, (www.palliaged.com.au) which assembles and disseminates the evidence for palliative in the aged care context. She is research lead of an associated research team, Flinders Filters, which is building the evidence around bibliometric retrieval and use. These projects utilise digital technologies in their evidence retrieval and their online translation of clinical and consumer evidence to support enhanced knowledge, practice and decision-making. They demonstrate her interest in research processes around online dissemination, systematic reviews, guideline development, bibliometric analysis, health literacy and translation approaches and effectiveness in palliative care, aged care, cancer and primary care.
Jennifer maintains an active program of research with research projects totalling more than $40 million over the last ten years. She is currently a Chief Investigator with the NHMRC funded Centre for Research Excellence in End of Life Care and a consortium member of the ELDAC project (www.eldac.com.au) providing specialist palliative care and advance care planning advisory services for aged care.