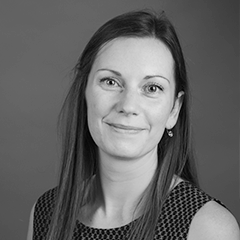 Dr Natalie Taylor
Dr Natalie Taylor is a Senior Research Fellow Implementation Science at Cancer Council NSW, and an Honorary Senior Research Fellow, Australian Institute of Health Innovation, Macquarie University.
Natalie currently leads a team of researchers to deliver a program of work focusing on hereditary cancer. This work observes patterns of disease amongst carriers, and the cost-effectiveness of screening pathways, treatments, and approaches to implementation of evidence based clinical guidelines for these conditions.
Natalie is a health psychologist by background, working in health systems research and studying improving healthcare. Natalie has particular expertise in health and organisational behaviour change, human factors, patient safety, and measurement. She completed her PhD at the University of Leeds, UK, in the area of health behaviour change.