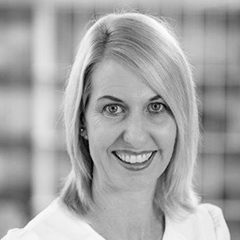 Dr Louise Ellis
Dr Louise Ellis is Postdoctoral Research Fellow at the Australian Institute of Health Innovation, Macquarie University. She is currently working with Professor Jeffrey Braithwaite and Dr Kate Churruca on a number of projects, including complexity and resilience in healthcare.
Louise completed a PhD in Psychology in 2005 at the University of Western Sydney. During her early career, she worked in various clinical roles, which gave her the opportunity and skills to work with professionals from a range of healthcare disciplines.
From 2007-2016, Louise worked on innovative projects at the Brain and Mind Centre, University of Sydney, aimed at improving mental health services for young people. During this time, she led numerous e-mental health projects, was involved in the design and conduct of both quantitative and qualitative research, and analysed large health-related data sets.