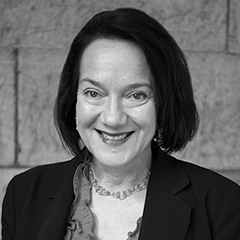 Professor Bettina Meiser
Professor Bettina Meiser is Professor and Head of the Psychosocial Research Group, Prince of Wales Clinical School, University of New South Wales, Sydney, Australia. She is a an internationally recognised expert in the area of psychosocial aspects of cancer genetics. She has published over 170 peer-reviewed articles.
Bettina's research program focuses on the psychological impact of cancer genetic counselling and testing, and the design and evaluation of interventions in this setting. She has undertaken research on the psychological impact of genetic testing a range of conditions including, amongst others, hereditary breast and/or ovarian cancer (HBOC), Lynch Syndrome, Familial Adenomatous Polyposis (FAP), and hereditary melanoma. She has also conducted innovative research on the psychosocial implications of new gene testing technologies, including the impact of treatment-focused genetic testing following a diagnosis of breast and/or ovarian cancer and the impact of testing for low-risk gene variants related to breast cancer.
Bettina has been involved in the development and evaluation of a range of psycho-educational materials, including decision aids, for use in different settings in the cancer genetic counselling setting and oncology.  All of the decision aids she has developed for people at increased genetic risk for hereditary disorders are being widely disseminated to familial cancer services around Australia.  She is also undertaken extensive research on cultural aspects of cancer genetics.